Exterior house cleaning services done right!
Correctly done, exterior house cleaning requires different pressure to properly clean each surface. Many times the surfaces of your house will benefit from a soft wash, rather than high pressure wash. We'll use the right pressure to protect your biggest investment. We'll also protect your plants from any chemical overspray.
Benefits of Soft Washing:
uses less water than high pressure cleaning
kills mold, mildew and algae molecules so they don't come back as fast
less chance of damage due to water penetration or too much force
superior cleaning due to cleaning solution used
Locally Owned & Operated in the Midlands of SC
We provide exterior house cleaning services to customers in the greater Columbia SC metropolitan area, including Irmo, Chapin, Lexington, Blythewood, and more. Our experienced technicians clean every area of your property. Whether it's stucco or brick, wood siding or vinyl, or your concrete driveway, we use the correct pressure for each surface to safely clean your home exterior of mold and mildew and other grime.
Clean the exterior of your house and beyond
If you your house looks dingy and dirty, you might be thinking about painting it, but a good exterior house cleaning might remove the dirt, dust, pollen, mold and mildew and make it look fresh and new again. Even if you still need to paint, the new paint will adhere better to a clean surface. Our soft wash services will also get rid of spider webs, and the specks on your deck they leave behind. Our exterior house cleaning includes:
Brick
Vinyl Siding
Docks / Decks
Wood Fences & Siding
Driveways / Walkways
and more...
No job is too big or too small, we always deliver the same professional cleaning results. We take immense pride in the work we perform and strive to be the best in the business, at an affordable rate. Contact us for a free estimate.
Additional house power washing services
We also offer professional window cleaning services.
Roof Cleaning
Does your roof have streaks of algae or mold growing on it? If so, this is more than just an unattractive problem, it's deteriorating your shingles and taking years off the life of your roof. The right chemicals and a soft washing method of application on your roof can put a stop to the dangerous growth, and make it look new again.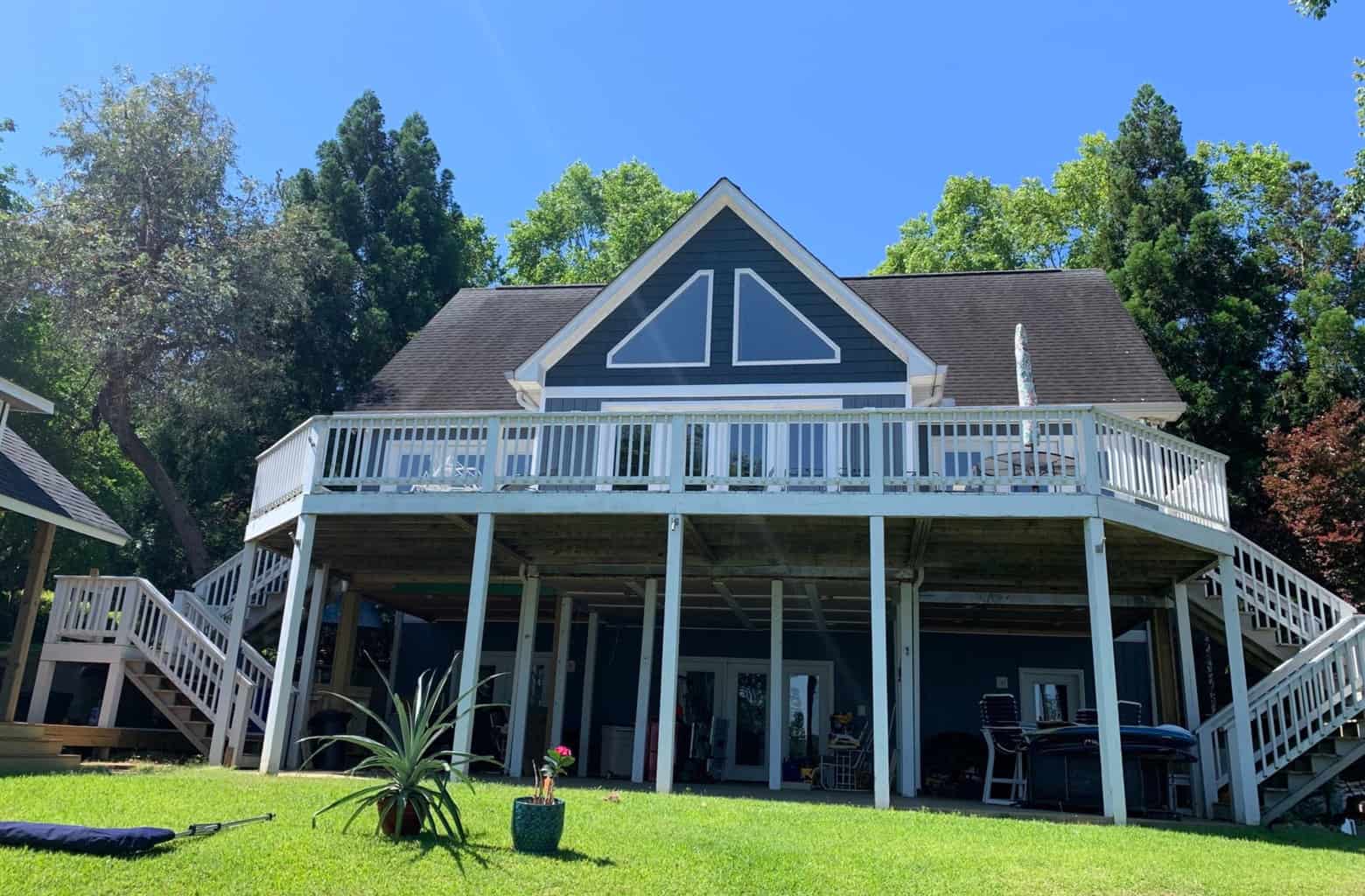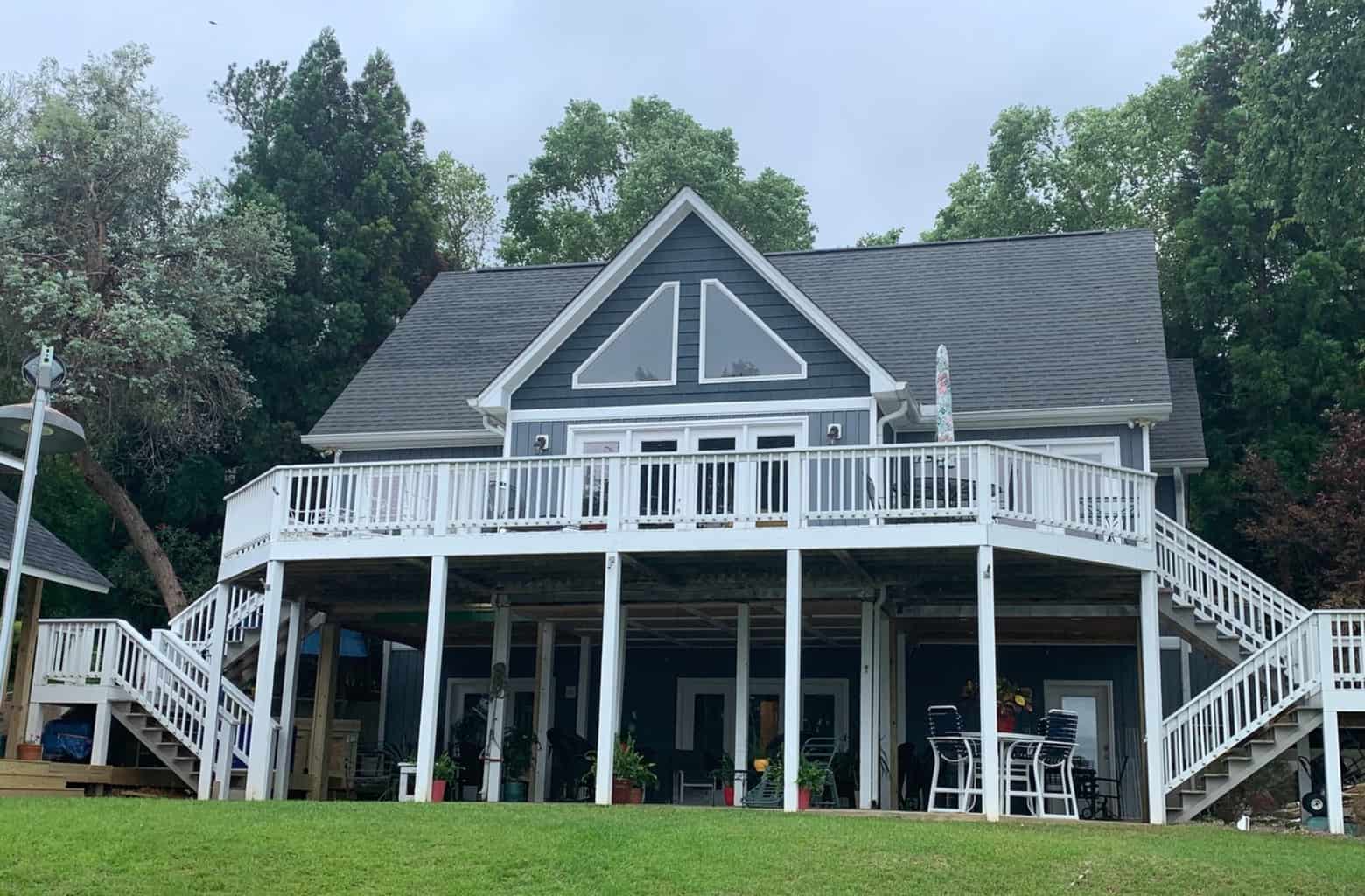 Outstanding; Michael Brawner was a most professional contractor. The cost was reasonable and the service was excellent. The next time my home needs pressure washing; Michael is who I am calling. I totally recommend his company.
Angie's List Customer
March 2019
Michael was very professional and did an amazing job. He and his crew did beautiful work - the whole property looks almost new! I'd give him 10 stars if I could!!
Angie's List Customer
October 2018
Everything went extremely well. Very courteous and professional. Patio has not looked that good in years.
Angie's List
May 2017
Great! Michael was very professional and conscientious from the beginning when he came to give me a quote. He was flexible and punctual with the scheduling and he and his assistant were friendly and hard working. Michael's bid was not the lowest but I chose him because he seemed honest and trustworthy and I'm glad I did. I would definitely use him again.
Angie's List Customer
March 2017
Fantastic! Best pressure washing job we have ever had done. Usually companies that have come out before do a terrible job. Michael was very thorough and got everything that we were worried about/had been problem areas for other people before. Very punctual and professional. I would recommend to ANYONE who requires the services he offers.
Efficiently pressure washed complete house and fence. Made sure to pay attention to problem areas due to red clay.
Angie's List Customer
September 2016
Michael was very professional, took his time to complete good, quality work. He cleaned around all of our windows, doors and garage door. We have one section of gutters that does not have a guard, and he cleaned it right out! Clog and all! Very reasonably priced! When we need our gutters taken care of again, we will certainly be calling Pro Finish again.
Angie's List Customer
August 2016
First of all he showed up for the FREE estimate when he said he would. Ensure he knew exactly what our expectations were. Any areas we of concern we had and anytime issues we might be concerned with. He not only cleaned the house, he was able to make our gutters look new, washed out and cleaned the gutters, he was able to clean our driveway, porch and sidewalks and remove stains that we thought would never be removed. He cleaned all the windows and they simply sparkled.
Angie's List Customer
August 2016
Window Washing
Window washing is difficult and time consuming when done by hand. Clean windows will instantly make your home look sparkling clean both from the inside and the outside. Our professional technicians use low pressure water for window washing and a wide spray pattern to reduce the likelihood of cracking glass or loosening seals.
Exterior House Cleaning will Give Your House New Life!
Here are some examples of homes and their surroundings that we have cleaned. They include not only the exterior of homes, but also fences, driveways, walkways, gutters and roofs.