Professional Pressure Washing Services for Commercial Buildings and Concrete Surfaces
Serving the Southeast
We provide professional pressure washing services to property management companies across the Southeast who count on us to provide reliable, experienced cleaning services for their commercial properties South Carolina, North Carolina and Georgia. From Charleston to Greenville, Charlotte to Raleigh, and Augusta to Atlanta, leasing managers know they can trust us to provide the professional pressure washing services they need.
Experienced Technicians
Buildings and their surroundings can get dirty over time, but professional exterior cleaning by experienced technicians will make your building look new. We use the right pressure for every surface, avoiding the damage using too high pressure can sometimes cause.
Bonded and Insured
Our professional and uniformed employees are bonded and insured for up to $4 million. We want to partner with you to keep your properties clean, and have the right equipment and personnel to do it. We back that claim up with our money back guarantee! We will work to your 100% satisfaction. Call us for a risk-free assessment of your property.
We clean every type of commercial building, from Shopping  Centers to Apartment Communities, Government buildings and Office Buildings. No job is too big or too small.
Pressure Washing Services we Provide
Building Cleaning
Keeping the buildings you're responsible for clean plays a key role in attracting new residents and retaining those you already have. Let us wash away your worries with our professional
 pressure washing services that remove dirt, grime, algae, and mold.
We use the correct water pressure to safely clean all types of 
building exteriors:
Vinyl Siding
Painted Siding
Brick & Stone Siding
Metal Siding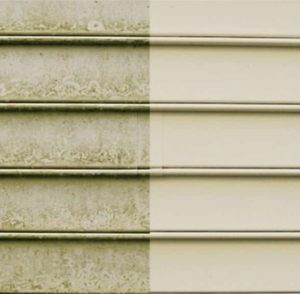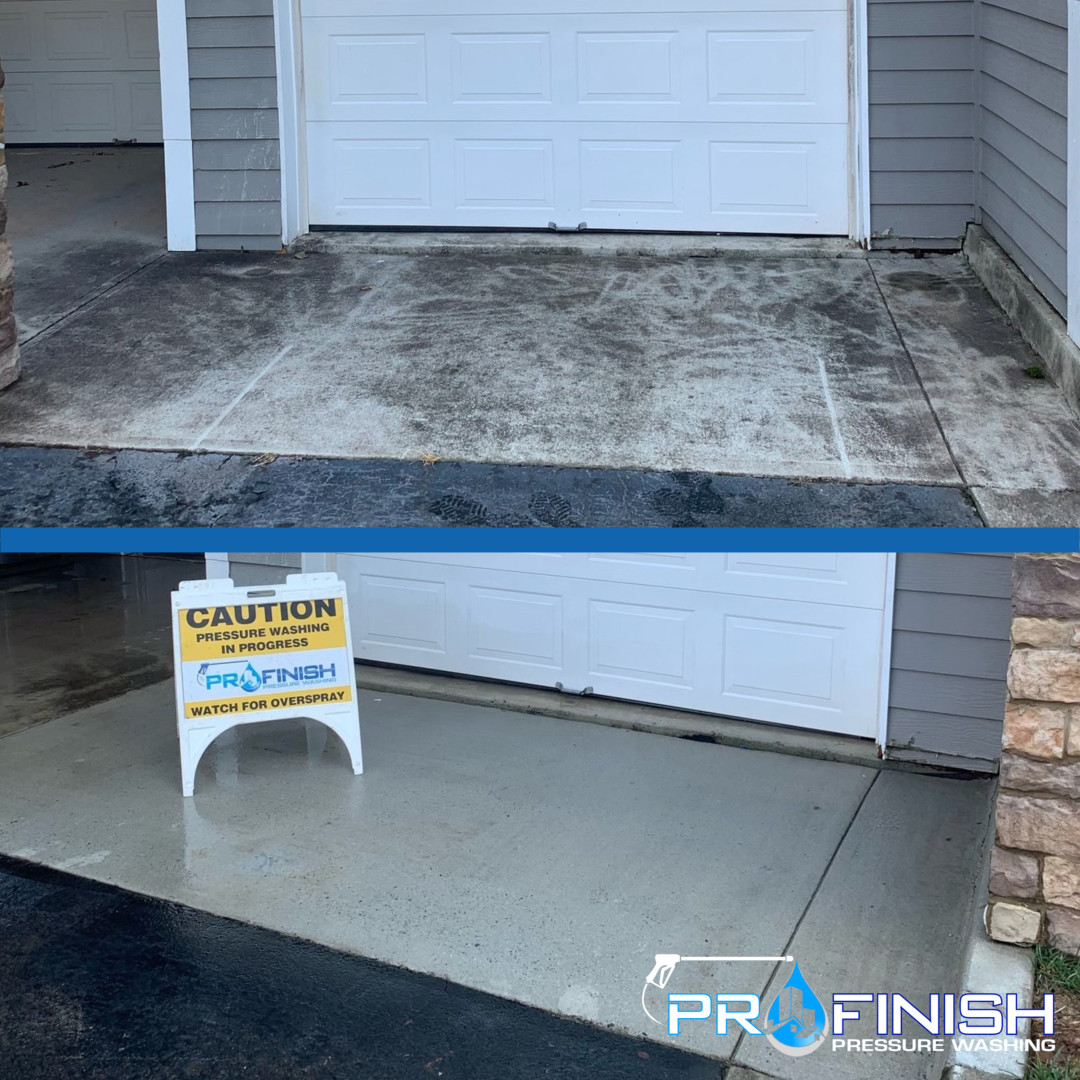 Concrete Cleaning
Nothing will brighten up your property quite
 like our professional concrete surface cleaning 
services. Our specialized cleaning equipment will 
transform those dull, dirty concrete, brick 
or stone surfaces to like new condition!
When it comes to concrete, we clean it all! Nothing says you care more than a clean environment for your customers. As they travel through your property, they'll notice the clean walkways, patios and parking lots, and know that you care.
Breezeway Cleaning
Breezeways play an integral role in the daily life
 of a multi-unit property. Because they are such
 high traffic areas, breezeways often require more 
frequent maintenance cleanings to stay up to
 standard.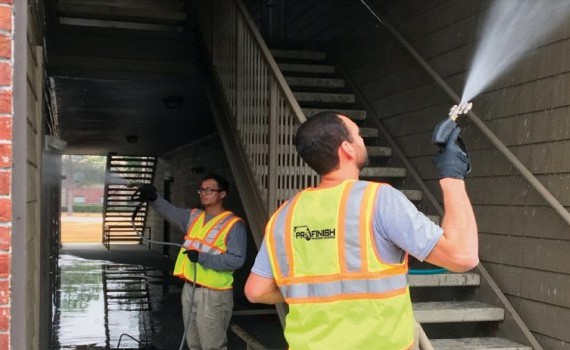 Window Cleaning
We offer spot-free window cleaning using WaterFed® Pole Cleaning. Learn more about our Window Cleaning services.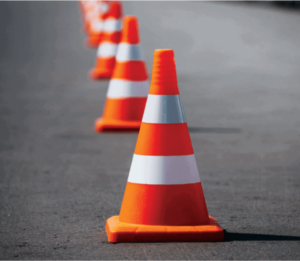 Safety First!
We always mark off our
 work space with orange
 safety cones.